Kickapoo Double Kayak Rental
Added in 2021
12 brand new Old Town Twin Heron double kayaks (tandem kayaks). If these are a hit, we will add more for 2023…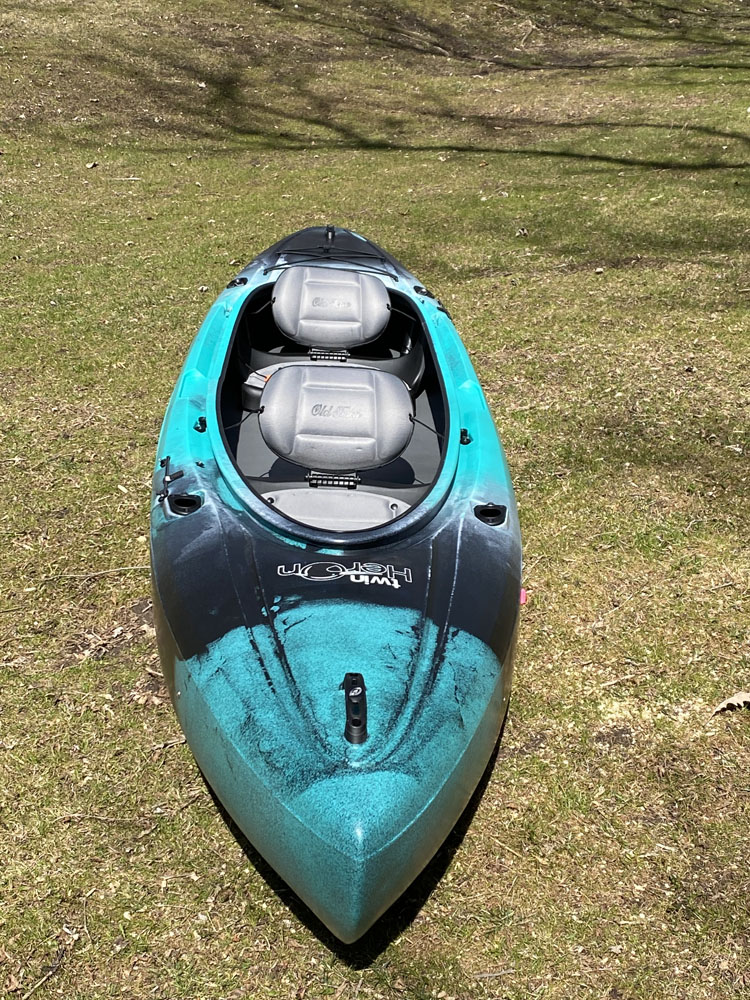 The kayak are 13 1/2 feet long and weigh 60 pounds.
They come equipped with 2 adjustable Comfort Flex seats, an Auto Trim hull, the Glide Track foot brace system, cupholders, paddle holders, a rear bungee, and two 84-inch long straight double bladed kayak paddles.
Soft sided coolers fit really well in the front of the kayak and behind the rear seat. Small lunchbox style coolers work well too.
We recommend no riders over the combined weight of 500lbs. These kayaks are perfect for a parent and a child.
The price to rent a double kayak is $60, and it's yours for the duration of your entire trip

.

You can pick from trips ranging from 30 minutes (1 mile) all the way to 6 hours (14 miles)

for day trips, with all the breaks and stops you desire in between.

Did you know: Our parking lot area has been tripled in size, to make parking more convenient for you.