We upgraded our entire fleet of kayaks in 2020.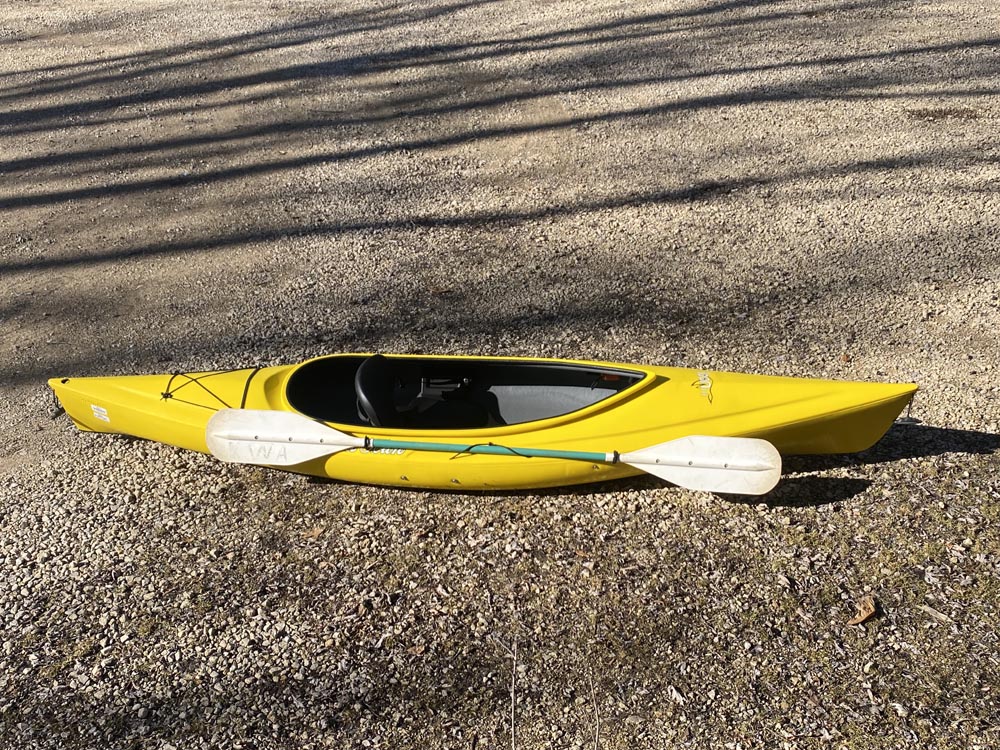 48 Old Town Loon 111 kayaks, making KWA a leader in kayak rentals
The kayaks are 11 feet long and weigh 45 pounds
They come equipped with an adjustable seat back, a cup holder, the Glide Track foot brace system, and a large roomy cockpit
Soft sided coolers fit really well behind the seat. As do small lunchbox style coolers. Come check them out
Bring a pair of sunglasses, because these kayaks are bright red!
All of our kayaks are single person and come with a 84-inch long straight double bladed kayak paddle
We recommend that no riders over 250lbs, because the bottoms are V-shaped and no one wants to spend their trip dragging down the river
The price to rent a kayak is $35, and it's yours for the duration of your entire trip. You can pick from trips ranging from 30 minutes (1 mile) all the way to 6 hours (14 miles) for day trips, with all the breaks and stops you desire in between

Did you know: After every use we hand wash the kayaks whether they need it or not. By doing this, it insures that our kayaks are the cleanest on the Kickapoo. We also added a new 50×30 foot wash pad area to make the process faster and more effective.